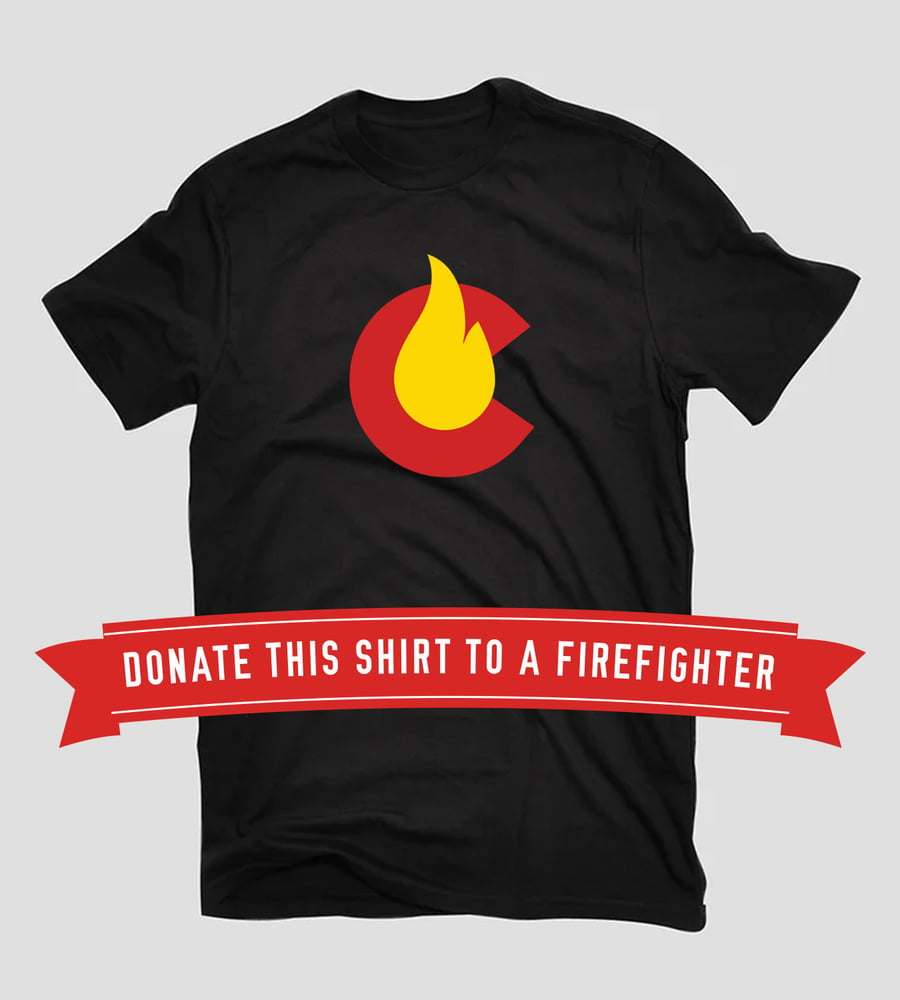 Buy One for A Firefighter - C Fire 2020
$

22.00 Tweet
---
PLEASE READ THE WHOLE PRODUCT DESCRIPTION.
You buy, we'll deliver to as many firefighters as we have shirts, and say thanks from a grateful community.
Our firefighters are on the front lines, fighting fire and fighting for us. Let's cover their backs, literally.
PLEASE READ THIS NOTE:
These will NOT ship to you, we'll deliver to fire stations around the state.
You can buy this in addition to other shirts. If you do that, the shirts you buy for yourself will ship to you, and this one will go to a firefighter.
There aren't sizes, because we'll work with them on that.